When you think about high fashion or incredibly creative design, you may not immediately consider Humble, Texas to be a great place to visit. However, not only is the area beautiful with excellent dining but there is a hidden gem that can unleash your inner fashionista. At Happie Planet Boutique you get access to up-and-coming designers and incredible pieces that are unique to this woman's clothing boutique. This allows you to personalize your wardrobe and gives you a style unlike anywhere else.
While you are always welcome to visit the brick-and-mortar store in Texas, we also provide access to pretty much everything we sell in-store online with excellent shipping policies. When you shop at this wonderful women's fashion boutique, you get:
Independent designers
Happie Planet Boutique works with a ton of up-and-coming clothing designers that use unique elements and styles that you will not find in big-box retailers like H&M, Gap, or the Banana Republic. This means you don't have to worry about showing up to your next business meeting or friends gathering in the same clothing as someone else who is attending the event. This allows you to be more independent and offers creative license to explore incredible styles you may have never considered before.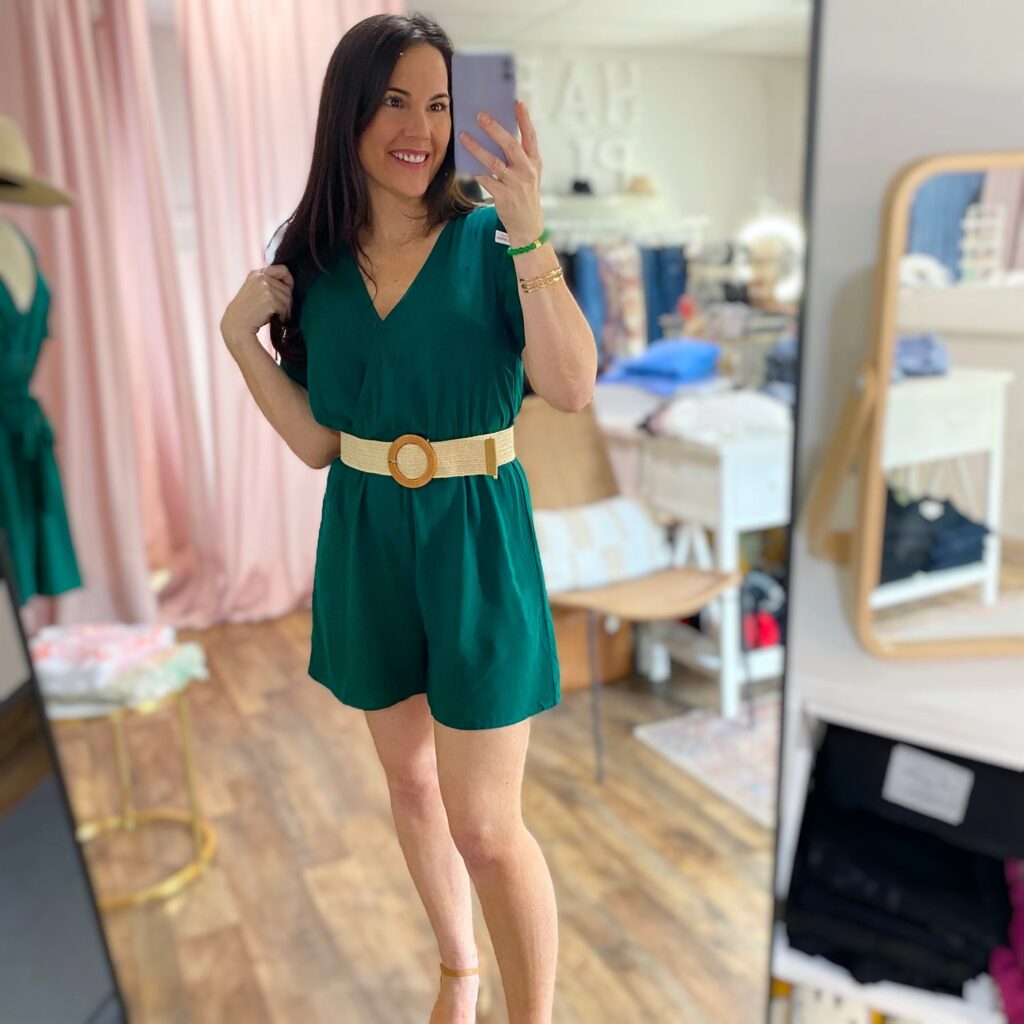 Garment control
This is a fantastic women's fashion boutique for finding out precisely what garments fit your body type and tone more than others. A lot of big-box retailers rely on mass-produced garments that tend to be made from lower-quality materials so they can make more revenue. A boutique like Happie Planet is focused more on the flow, style, and fit of the garment, leading to more high-end quality and giving you a better idea of what kind of pieces to seek out.
Eco-friendly initiatives
Working with a local company that celebrates independent designers often leads to materials made and produced by local manufacturers. This is a more sustainable choice that reduces the amount of transportation or shipping costs around the world and gives you not only a wonderful fit and comfortable feel but a fantastic look and a little bit of peace of mind that you are doing your part to help the global environment.
Support the national economy
Smaller shops are the backbone of the American economy. When you invest your money in these amazing business owners, you are showing your support for economic development within smaller communities. This is the best way to vote with your dollars.
Exquisite quality
Personalized pieces that have been made by independent designers have higher quality. They have more detail and personality than what you would find in a mass-produced line of fashion items. This is an excellent way to complement your taste, style, and overall presentation so you can be the strong independent woman you are always meant to be.
Where to get started
Every single week Happie Planet Boutique features new fashions from incredible designers that will thrill and delight. To learn more or review the different items for sale, visit our website. You can also follow us on social media, where we frequently post the latest items featured in our women's fashion boutique. Happy shopping!